"We will not be led like sheep to the slaughter"
(Abba Kovner)​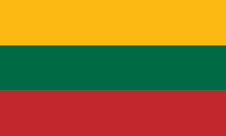 Back to the Shtetl – Shabbat in Lithuania​
Highlighted City: Vilna
The birthplace of Torah scholarship, Vilna's history is complex and honored. The final resting place of the great Vilna Gaon, this city is visited by thousands yearly to pay respects to the memory of what continues to inspire Jewish thought around the world till this day. The history of the Jewish people in Lithuania is of struggle, loss and fear. However, with the light illuminated by the Vilna Gaon we must always remember that from darkness comes light.

Day 1
Arrive in Vilnius and drive to Zeszmaria, a Jewish shtetl from the 16th Century.
From there to Kedainiai, to visit the synagogue before heading to the famous Yeshiva town of Ponavitz.
Next stop Kaunus (Kovno), to visit the Old Town and meet Jewish students from the local university.

Day 2
We'll begin the day with a tour of Kaunas, including the Slabodka and Ghetto areas.
Sugihara Museum, commemorating the work of Chiune Sugihara, the Japanese diplomat who saved the lives of thousands of Jews during the Holocaust.
Ninth Fort, site of the murder of thousands of Kovno's Jews.
A heavy day, but heading to Vilna for an uplifting Shabbat with the local Jewish community.
Day 3
Shabbat program
Day 4
Visit the cemetery where the great Vilna Gaon is buried.
Rudniki Forest, home to Abba Kovner's brave partisans.
Ponar, the killing fields where some 70-100,000 Jews were killed.
The fascinating story of Trakai, the Karaite village – With only 290 adherents, the Karaite faith is the smallest of the traditional religions in Lithuania. Considered by many Jews to be a type of Judaism, its Lithuanian followers regard it as a different faith.